Throughout the year, Megan Cross Photography offers mini sessions which are shorter sessions that are
great for families that just need a few photos. These are fast and fun sessions that give clients a sampling
of the full portrait session experience.
Fall Mini Sessions are back! Fall is my favorite time of year and my clients seem to agree since these mini
sessions get booked very quickly. So be sure to book yours soon to ensure you get a spot!
Dates: evenings of October 7th and 8th
Includes: 5 downloadable digital images for $200
Plus the option to purchase more at any time!
$15 print credit towards the purchase of $30
or more of albums, canvases, prints and other
products ordered right through your gallery!
Locations: October 7th: The Spruces in Williamstown, MA
October 8th: Wildflower Trail in Bennington, VT
Feel free to reach out with any questions. I'm happy to help!
The Spruces Park, Williamstown, MA: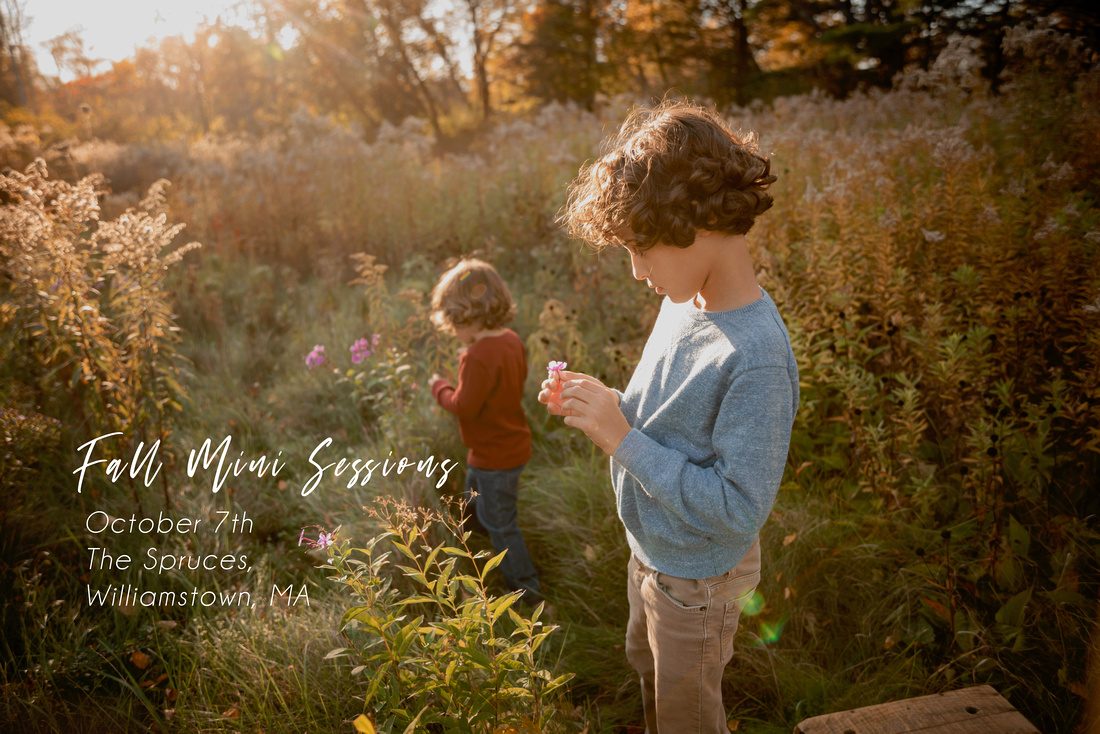 The Wildflower Trail, Bennington, VT: