My husband lovingly converted half our basement into a working photography studio for me this past fall. He put in new flooring, a drop ceiling, new walls and wiring and much more. Even our 3 year old son helped out with the construction! It has been an excellent addition to my business. I now have a space to photograph when the weather's too cold for outdoor sessions and the perfect setup for newborns and infants. Plus cake smashes!!!
Here are some cell phone photos of the space and it's construction: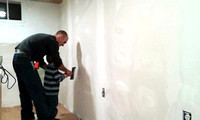 And the finished product (cell phone photos again, ugh!):
Back wall painted in a cream color with several other backdrop options hung above and easy to pull down when needed. Baby doll modeling on the rug :)
Other wall, called my 'barn wall'. Stained wood boards to match the dark wood flooring. The flooring can be moved around and added to as needed.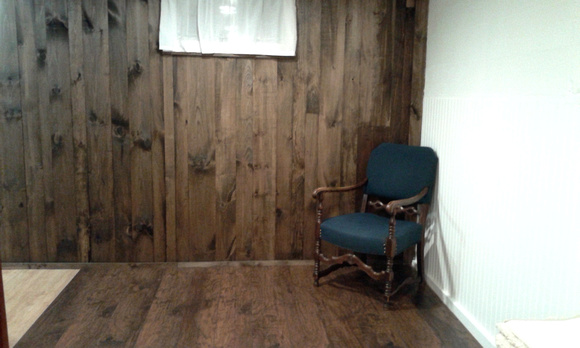 Storage area and changing table: My son is too big for his changing table now, so this was the perfect spot for it for clients who come in with little ones. Diaper changes, outfit changes, plus storage for bonnets, hats, blankets, baskets and more underneath! Hanging on the wall there is an assortment of newborn wraps, blankets and hats. And for toddlers who need an activity while being photographed, who doesn't love a rocking horse?!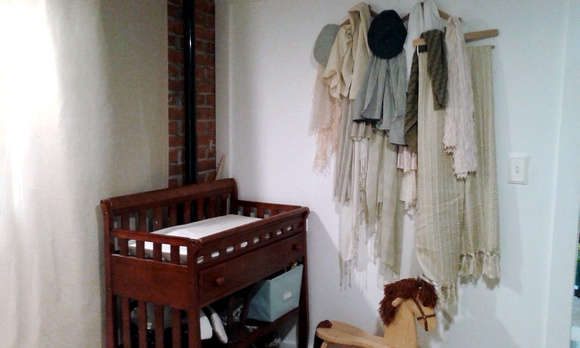 Here are a few shots to show you how the studio backgrounds look when they're photographed with my studio lights and my real (non cell phone) camera.
Barn Wall:
Cream Wall:
After many months of construction, the studio was up and running for clients starting the beginning of 2016!