Emmett's First Year
Fellow Vermonters Emmett and his mother Chelsie were my first clients in my new studio in early 2016. I was so thrilled for the opportunity to photography this little cutie for four Milestone Sessions documenting his first year. He was such a sweetheart during all his photo shoots with an amazing smile to boot!
Here he is at 3 months old, the first time in front of my camera.
Such a cutie!! Here he is at his 6 month session:
And here at 9 months old: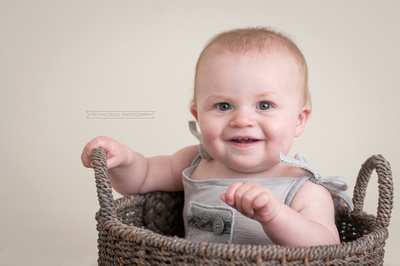 And lastly, a 12 months:
He's grow up so quickly and it's been an honor to be a part of his first year. I love being able to give parents these photos to treasure for years to come. It was so nice getting to know him and his mother over the course of the year. I was kind of sad when it was over. Hopefully I can photograph them all again soon!
Are you interested in having photos of your little one's first year? I have a variety of packages for every budget.
Check out my Milestone Sessions page for more info and contact me for pricing and to schedule you child's photo sessions.