Introducing Andrew
When my friend Dave, whom I've been friends with since middle school, and his lovely wife Ashley announced they were having a baby, I was beyond thrilled for them. And I was secretly wishing I would get the chance to take pictures of their new little one once he or she arrived. Just before Christmas they were blessed with a beautiful little boy and then a few weeks later, I was blessed with the opportunity to photograph him and his adoring parents too.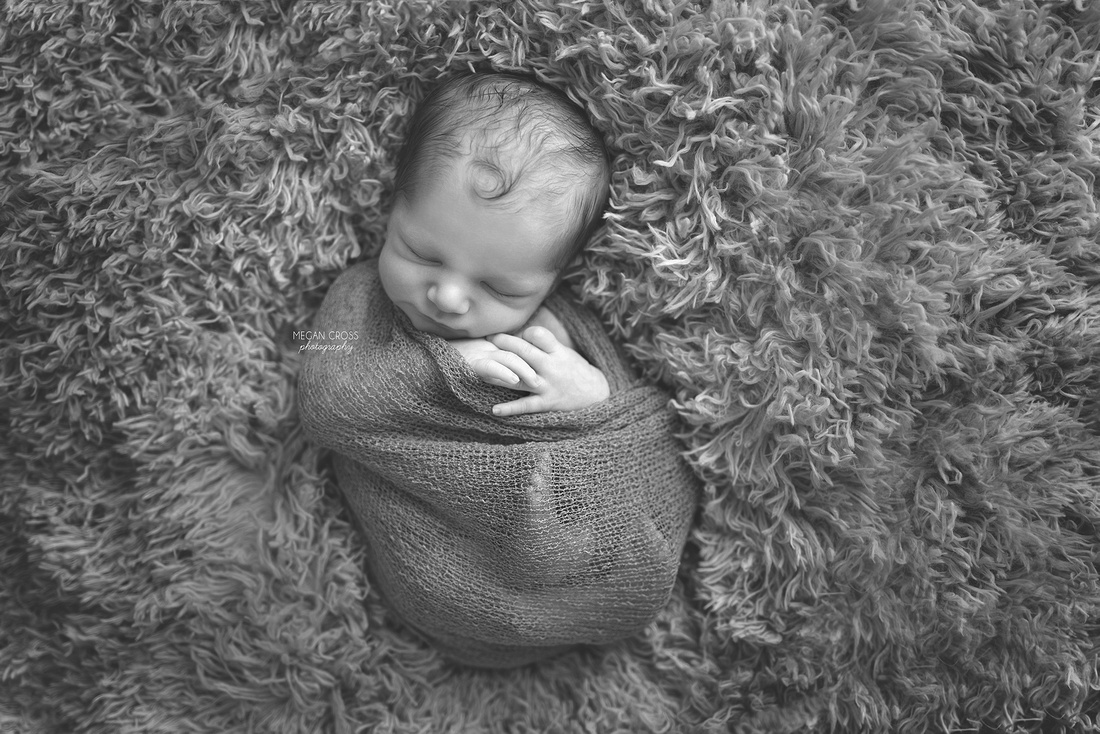 Andrew took a little bit to settle down, he must have been going through a growth spurt since he was quite the hungry little guy, but once he did he was snug as a bug. Doesn't he look comfy?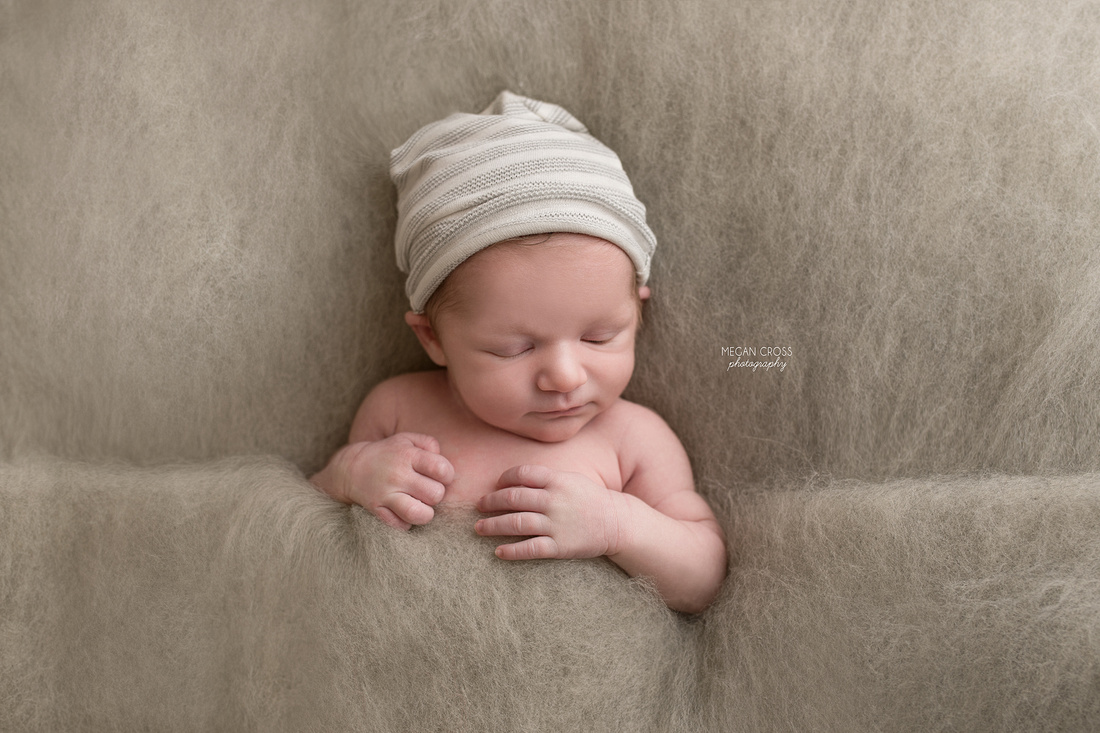 I had also just received my new posing bag for Christmas and couldn't wait to try it out. I love these shots we got with him there. Isn't he just the most handsome little guy?
Check out that sweet little cowlick. How adorable!
I know they're cherishing every moment as a new family of three!
Are you expecting a new bundle of joy soon and interested in getting newborn photos of your little one? If so, contact me to schedule your session. I limited the number of newborn sessions I take each month since they're born on their schedules, not ours so let me know as soon as you can that you'd like to book. And to help prepare for your session, please read my handy tips on just that.