Miss Maren
Maren's parents contacted me to do portraits for her first birthday. They wanted the photos to include their Norwegian heritage with a little touch of Christmas too since she was born on Christmas eve. I was so excited to meet this little lady and to create something for her that incorporated the holiday and wintery Norwegian aspects.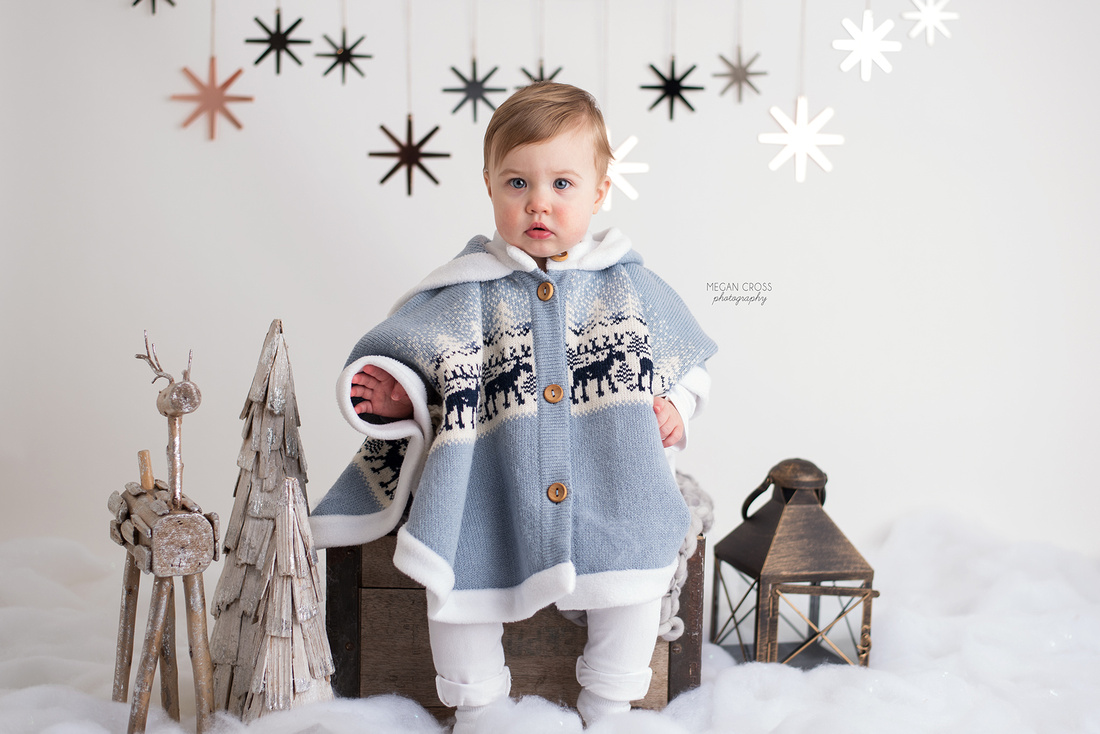 I created this winter wonderland setup which fit the bill perfectly! Maren wore her traditional Norwegian sweater and together everything looked classic and festive!
Everyone had fun and everyone ended up with bits of fake snow on them afterwards.
Then we shot photos of with a more Christmas feel. Maren came with this great black, white, red and green dress. It was beautiful and went perfectly with a simple wooden setup.
Isn't she just a doll?
If you're interested in booking a Child Studio Portrait session, contact me for more information!