Cooper's Baseball Cake Smash
When little Cooper's mom contacted me to schedule a baseball themed Cake Smash, my brain started spinning with so many fun ideas for the setup. Dad agreed to bring some of his baseball items from home including the batting hat we ended up using. I managed to find a mini baseball bat, just his size, at the local thrift store along with some mitts and weathered baseballs. I made the banner out of more vintage style baseball stripes and colors and Mom ordered a cake from A-Frame Bakery in Williamstown, Ma that was the perfect baseball cake for the occasion!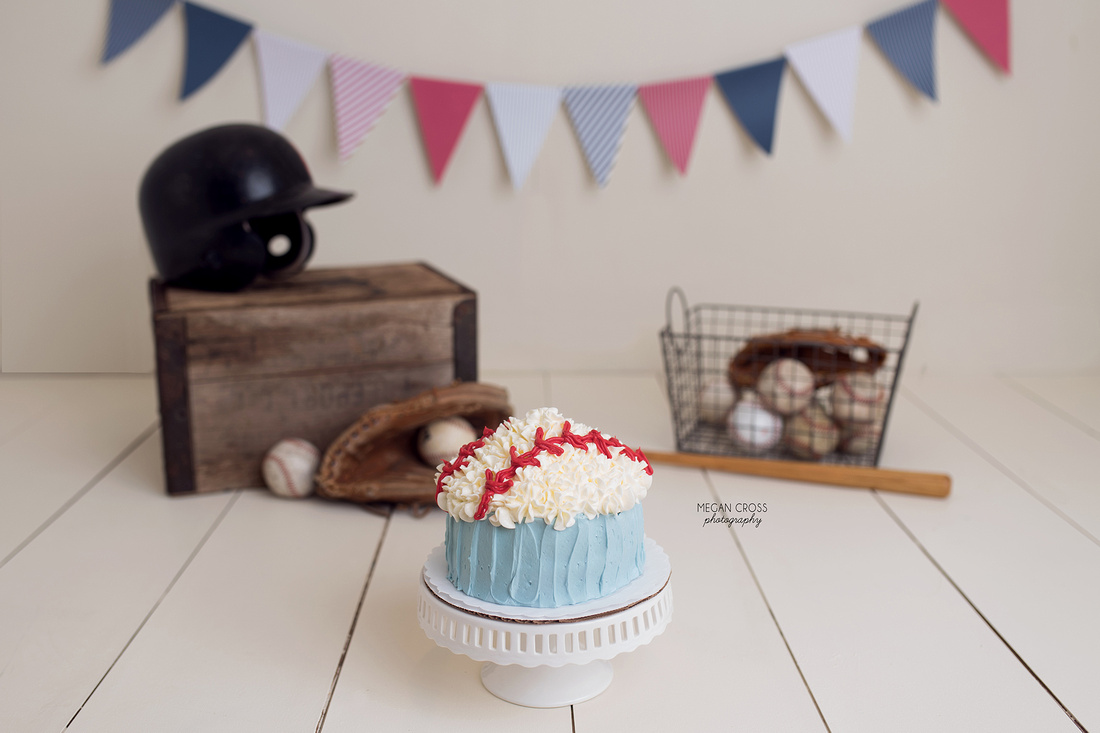 Cooper was hesitant at first but eventually got into it. Jury's still out on if he liked the taste of it or not, but he seemed overall happy. And no tears! Oftentimes babies have no idea what to do during a Cake Smash and cry, which is a totally normal reaction to this new situation. Cooper was very chill and just rolled with the punches.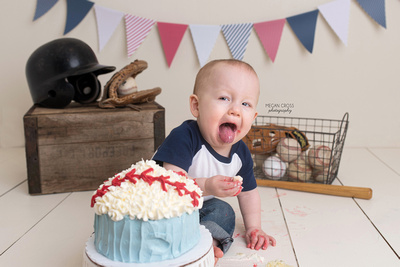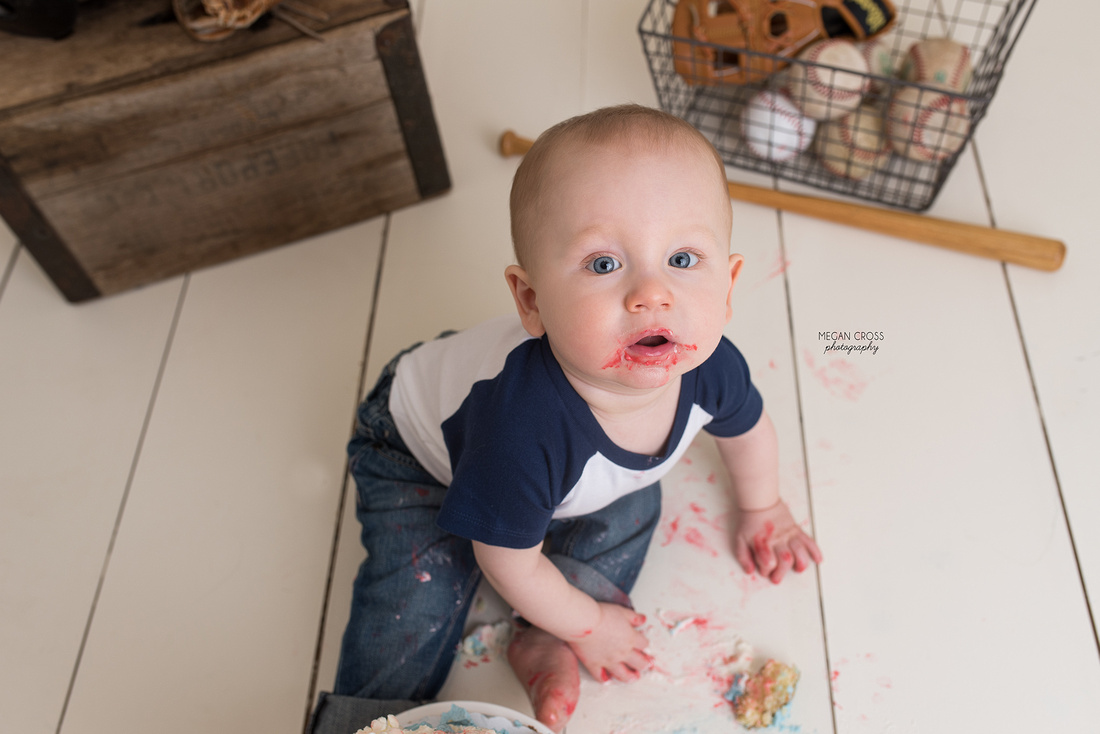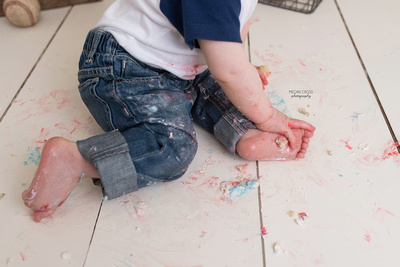 And I'm so excited to now be offering Splash Sessions following the Cake Smashes!!! I found this awesome tub at one of my favorite local antique shops (Seiferts if anyone's interested) in nearby Hoosic Falls. It was perfect for a quick little scrub after getting all sticky with frosting beforehand. And Cooper really seemed to enjoy himself! Even splashing and giggling! What a cutie!!!
It was so great meeting this lovely family and photographing them to mark this milestone. I hope I get the chance to photograph them again in the future!
If you're interested in booking a Cake Smash Session for your little one, you can find out more information here. Or contact me to start the planning process!