Family Sessions are my favorite kind of session because I get to spend time really getting to know the family. Every family has a different story; a different dynamic. I love learning about them and photographing the special bonds between them all.
This family had just recently welcomed a new addition, making them a family of four!
Big brother James was so excited to have a little sister!
They have the same smile too.
So much love here.
And some silly faces too! :)
We photographed at Mile Around Woods in North Bennington and it was the perfect spot for James to run around and have fun being the energetic 3.5 year old that he is.
While James explored, we got some shots of little Sarah working on some tummy time and then gazing up at the clouds.
When hiking up to the back fields, we met some nice canine friends along the way.
And who doesn't love an old red Vermont barn?
We were also met with tons of beautiful dandelion puffs! Everyone had fun playing with them and blowing the seeds into the wind.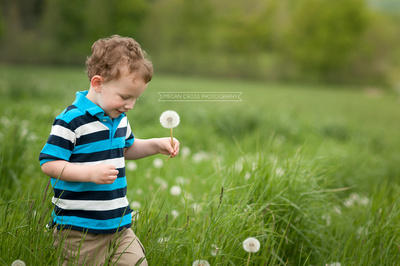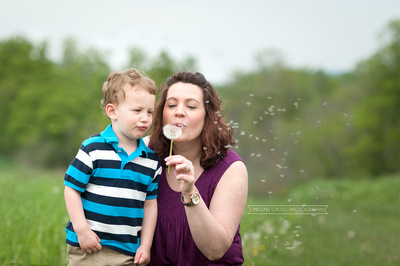 And of course, we got lots of shots of snuggles too.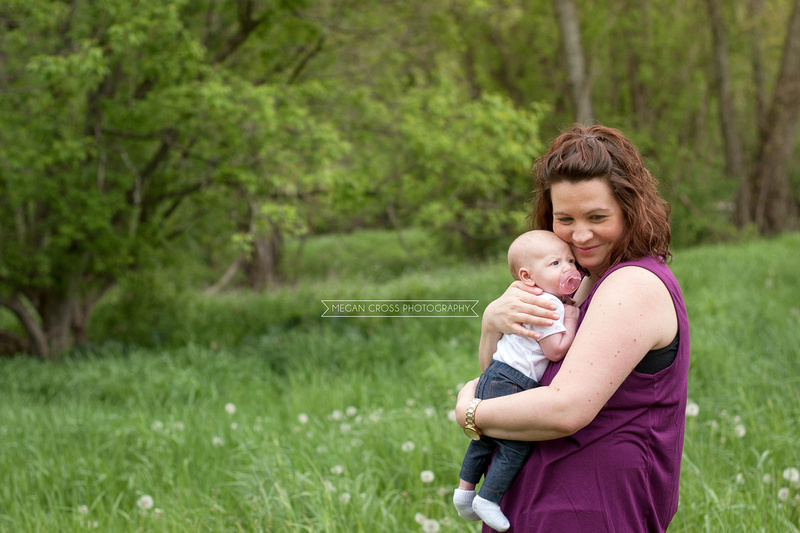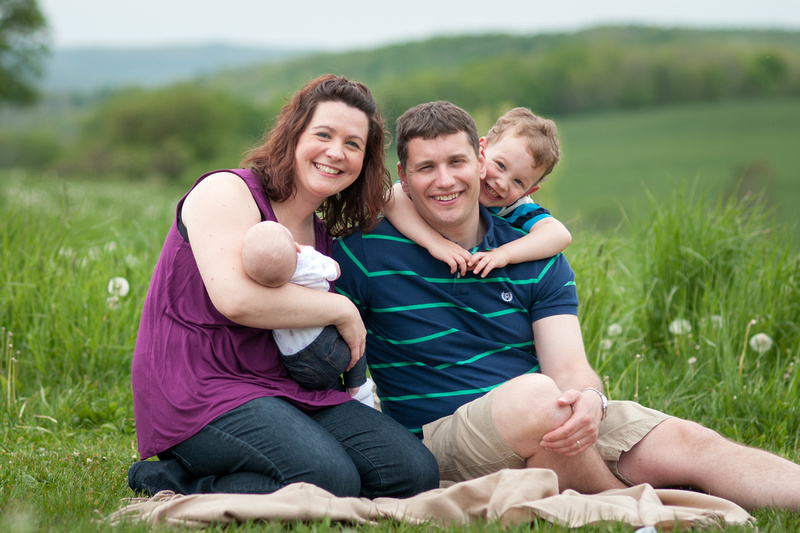 It was a beautiful day spent with a beautiful family! I hope they had as much fun I did!
If you're interested in booking a Family Session with Megan Cross Photography, contact me soon as my calendar is filling up fast for the summer. Fall's just around the corner though, which is also a great time to get photos of the family. Here's more info on my Family Sessions.