Spring Baby Sessions:
Eleanor
Was so pleased to see this little lady again! I photographed her as a newborn and now, seven months later, she's back and full of smiles and loads of personality!
Isn't she just the cutest??
She came in to the studio in the cutest outfit that highlighted her big blue eyes. After a few shots in that, we switched to the outfit I'd purchased for just this occasion. I think she can probably rock any color she puts on but pinks and blues always look so nice with strawberry blonde hair (I should know! lol)
Since it's Spring time, my studio is currently filled with lots of flowers. They paired perfectly with Eleanor. She's quite the little flower herself.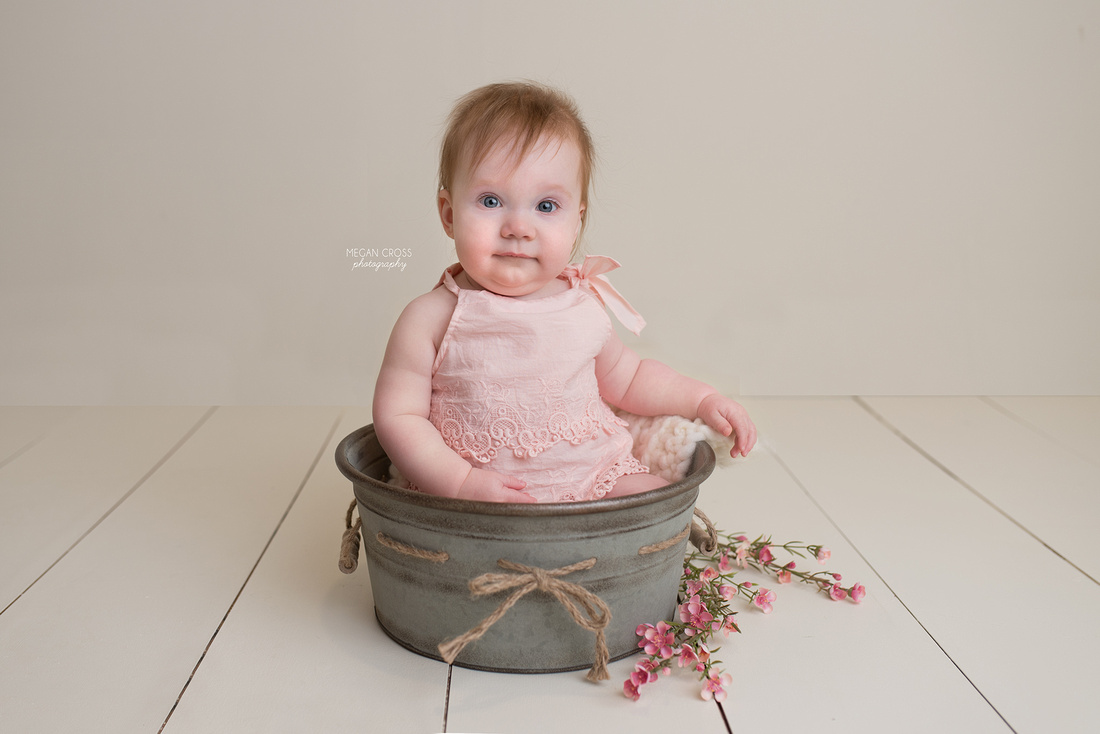 We got some beautiful photos of her while she was here, perfect for promos for my upcoming Spring Baby Sessions (coming April 1st). If you're interested in booking one of the Spring Baby 20 min portrait sessions, you can get more info and can reserve your spot here.